Thursday, September 21 @ 11 AM PT
Dirty Secrets of Living Soils
New Webinar Series
Webinar 1: Unearth the Essential Endophytic Fungi
Thursday, September 21 @ 11 AM Pacific Time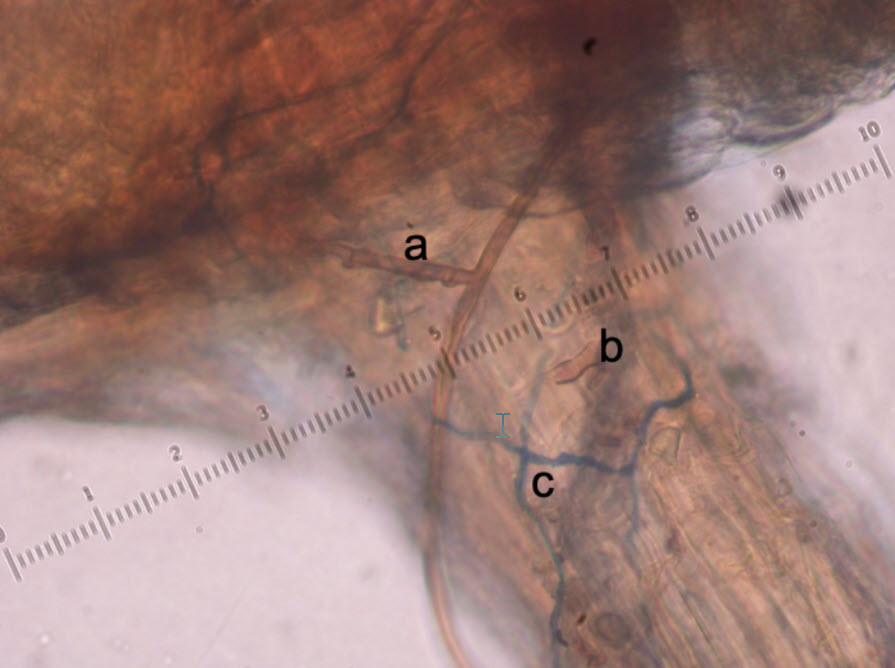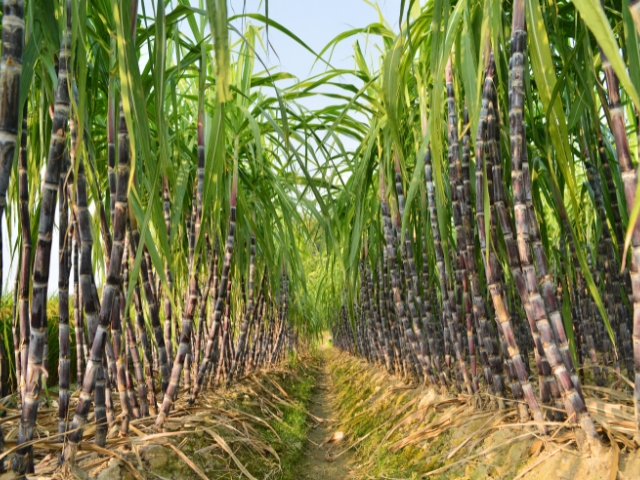 (LEFT) Roots showing a. ectomycorrhizae, b. a dark septate endophyte (DSE), and c. arbuscular mycorrhizae. Photo by Sam David. (RIGHT) Research has confirmed the natural occurrence of the DSE symbiosis in sugarcane varieties.
Dig into the mysteries of living soil!
Join us for the first webinar in our new series, Dirty Secrets of Living Soils! We'll be digging into the mysteries of living soils with the goal of shedding light on the knowledge, practices, and holistic strategies that transform ordinary dirt into fertile, living soil.
In Webinar 1, taking place on September 21st, we will Unearth the Essential Endophytic Fungi and delve into the mysterious world of dark septate endophytes (DSE), a fascinating yet often overlooked group of fungi that inhabit soils worldwide.
Don't miss this opportunity to expand your knowledge and uncover the secrets of DSE in our upcoming webinar!
REGISTER FREE!
Come for the Education, Stay for the Conversation!
Mycologist, Sam David, will lead us through his research on DSE, mycorrhizal fungi, and the intricate dance between these organisms and their environment. Gain insights into hidden fungal-root relationships that shape every underground ecosystem.
Kyle Kaszynski will take us on a journey to explore the broader implications and exciting potential applications of endophytic fungi in the realm of regenerative agriculture. Discover how these fungi can play a pivotal role in biological farming practices.
Sam earned a M.S. in Biology at the University of Wisconsin-La Crosse and studied mycology under Dr. Tom Volk. His diverse work history since graduation includes, working as Lead Microbiology Technician at a Cannabis testing lab doing qPCR for pathogenic molds, developing a fungal-based styrofoam for a start-up company, and starting a fungal species collection for Colorado National Monument. Currently, Sam works as a horticulturist in Western Colorado where he specializes in more native and xeric plantscapes. He also recently founded and manages the Grand Junction Mycology Association.
Kyle Kaszynski
Mycologist
Kyle began his academic career by studying plant biology and chemistry at Southern Illinois University, and then he moved north to study mycology with Dr. Tom Volk in Wisconsin. After graduation, he moved to Oregon to pursue a career in the Cannabis industry and co-founded Mycophyte Solutions. Currently, he is co-authoring 'The Mycology of Cannabis' and consults with Cannabis farmers to incorporate sustainable practices into their businesses. Kyle also consults with mushroom farmers and landowners to utilize the benefits of fungi to improve the ecosystem.
Dr. Elaine Ingham
Soil Biologist, Founder of Soil Food Web School
Dr. Elaine Ingham has advanced our knowledge about the soil food web for over 4 decades. Widely recognized as the world's foremost soil biologist, she's passionate about empowering ordinary people to bring the soils in their community back to life.
Dr. Adam Cobb
Content Creator & Science Communicator
Adam's passion for agroecology emerged while volunteering on farms in New Zealand. Graduate school and research deepened his vision for living soils. He joined the School in 2021, to help regenerate soil food webs, reach for authentic solutions to looming challenges, and spread awareness of our beautiful biosphere.